Bulk Density Testing Apparatus
References:
ASTM D 1895
THE BULK DENSITY TESTING APPARATUS CONSIST OF A FUNNEL, CUP, FUNNEL ADAPTERS, FUNNEL STAND AS CALLED FOR THE INTENDED STANDARD TESTING APPLICATION. THE INSTRUMENT ALLOWS TO PERFORM THE APPARENT DENSITY TEST,BULK FACTOR AND POURABILITY OF PLASTIC MATERIALS
The apparatus consists of a Cup, Funnel and Stand. The carefully designed instrument allows to perform The Apparent Density Test, Bulk Factor and Pourability of Plastic Materials. The careful construction of the apparatus features a careful finish whose measurements and tolerances are in strict guidance by the above Referenced Test Method. DEK-TRON offers testing apparatus for Test Methods A and B …..
Features:

Fabrication of quality and durable materials
To Request a quote or for more information, Call 908-226-1777 or info@dektroncorp.com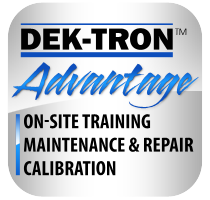 All DEK-TRON Instruments includes the DEK-TRON Advantage!!
Maintenace & Repair Service, On-Site Training or Training at Dek-Tron Training Facilities, Accessories, Instrument Calibration, Parts