Brittleness Tester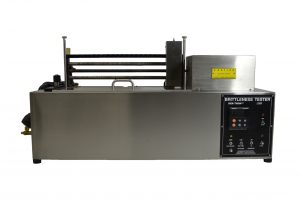 References:
ASTM D746 – Standard test method for brittleness temperature of plastics and elastomers by impact.
ASTM D-2137 Standard test method for rubber property – brittleness point for flexible polymers and coated fabrics.
ISO 974 Plastics- determination of brittleness temperature by impact.
The LTBT instrument is designed to determine the "TEMPERATURE" at which plastics and elastomers exhibit brittle failure under specified impact conditions.
The LTBT exhibits DEK-TRON's distinctive characteristics. Each part is professionally hand crafted and assembled with fine and durable materials. The instrument is shipped completely ready for use with a Comprehensive Operators Manual, Calibration Certificate and Certificate of Warranty
Model: DSI -153 XP Series – Current Model
Approximate dimensions:
(WxHxD): 50x23x14 inches
Approximate weight: 125 lbs. Samples capacity: 20
Electrics: 115 volts, 60 hz, 1 ph
(Other electronics available)
To Request a quote or for more information, Call 908-226-1777 or info@dektroncorp.com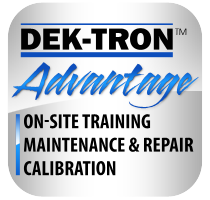 All DEK-TRON Instruments includes the DEK-TRON Advantage!!
Maintenace & Repair Service, On-Site Training or Training at Dek-Tron Training Facilities, Accessories, Instrument Calibration, Parts